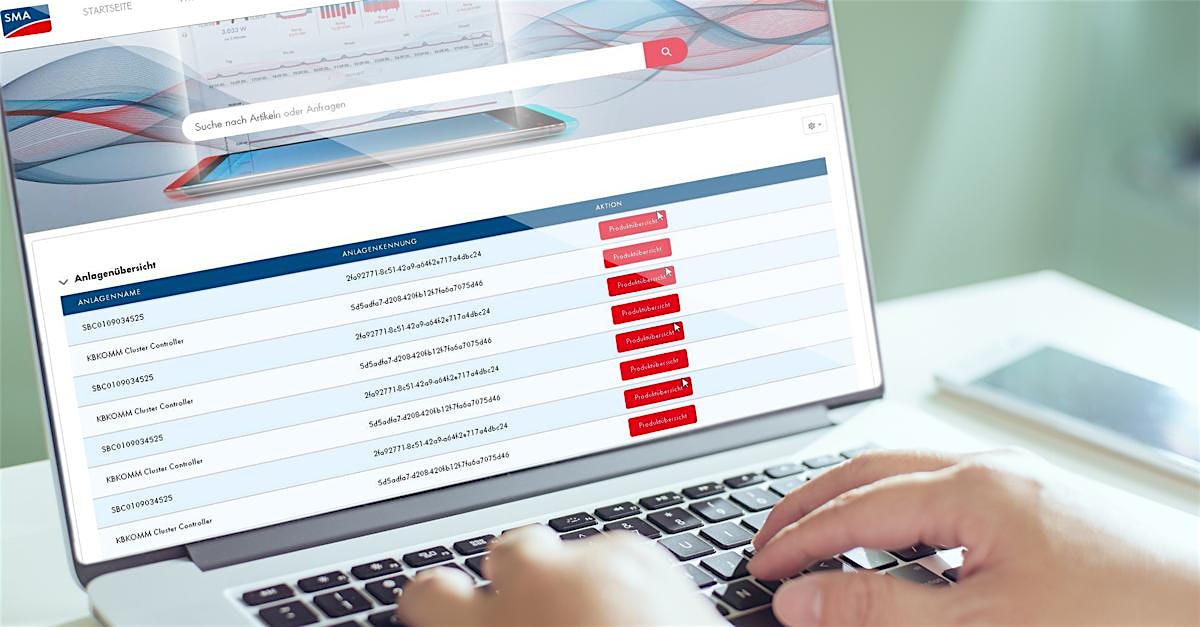 SMA Service: Digital opportunities for efficient customer service
SMA Service: Digital opportunities for efficient customer service | 29 Jul
Directly at the plant or from the office: In a service case our digital services support you exactly where you need it the most. In this training we show you our numerous options: From self-solve via the classical download area on our website or our YouTube tutorials via opening an online service ticket or the various offerings in our integrated 360° app – here you can learn where to best use which service option.
As always, you will get useful tips and tricks and have the option to ask questions via the integrated chat, that we will answer directly during the webinar.
Contents:
Live demo Online Service Center: How to open and follow an online service ticket
Live demo SMA download area: How to find product information and manuals
360° app as a universal digital toolbox for installers: All-round support for designing, selling and servicing solar power plants
Useful tips and hands-on installation support via Tech Tip videos on YouTube.
Target group:
Installers, solar technicians, plant designers, electrically qualified persons, service technicians
Prerequisites:
Knowledge of photovoltaics, internet connection and suitable computer (e.g. notebook, tablet) in order to participate via browser or app.
You can comfortably attend this webinar from home via your computer or tablet. All you need is an up-to-date browser, an internet connection and speakers or a headset.
You will receive your access data for the webinar in a separate e-mail shortly before the training starts.
Duration:
60 minutes
Language:
English