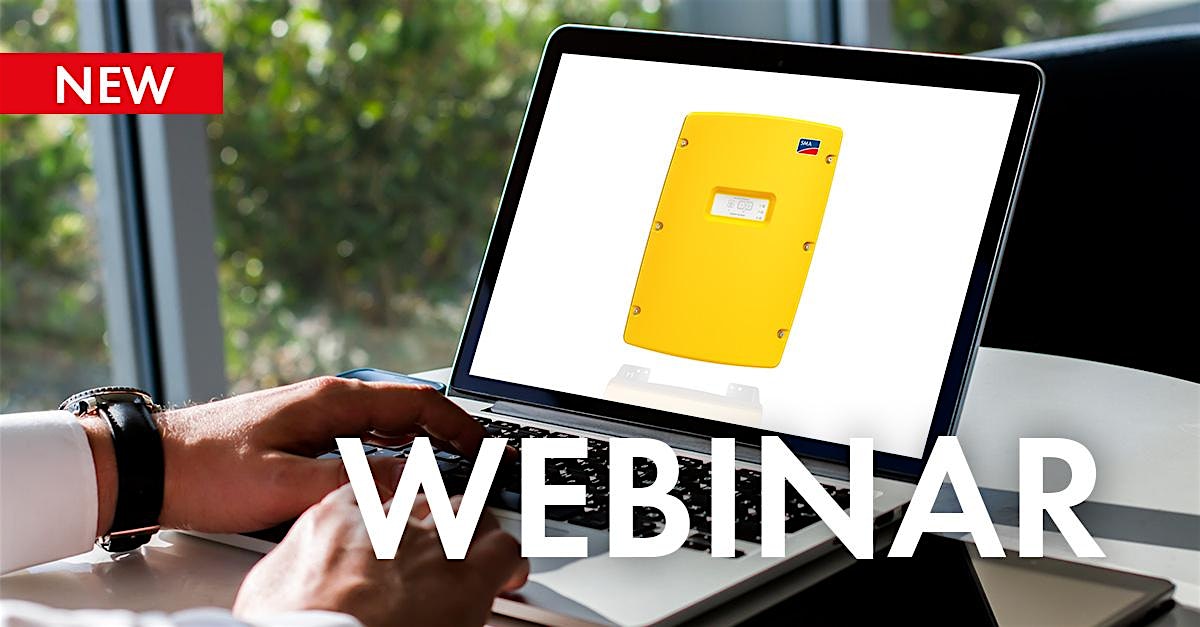 Off-Grid Systems with Sunny Island Battery Inverters: Communication
Off-Grid Systems with Sunny Island Battery Inverters: Communication | 21 Jul
In many sunny regions of the world, SMA PV inverters (Sunny Tripower and Sunny Boy inverters) in combination with SMA battery inverters (Sunny Island inverters) have already become the most reliable way to provide electrical energy to grid-isolated consumers or consumers with a weak grid.
The professional monitoring of Off-grid Systems is important because it ensures the reliability of energy supply.
Designers, installers and users need up-to-date information in order to use the latest SMA communication technology properly. After this webinar you should be able to apply the latest SMA communication solutions in a professional way and thus ensure a reliable power supply.
Contents:
SMA communications concepts for off-grid projects
Soft-access-point, LAN-interface and Graphical User Interface of Sunny Island inverters
Webconnect and Sunny Portal
Data Manager M and Sunny Portal powered by ennexOS
Target group:
Renewable energy professionals
Prerequisites:
We recommend previous knowledge about Sunny Island battery inverters
Internet connection and suitable computer (e.g. notebook, tablet) in order to participate via browser or app.You can comfortably attend this webinar from home via your computer or tablet. All you need is an up-to-date browser, an internet connection and speakers or a headset.
Duration:
135 minutes, incl. 15 minutes break
Language:
English