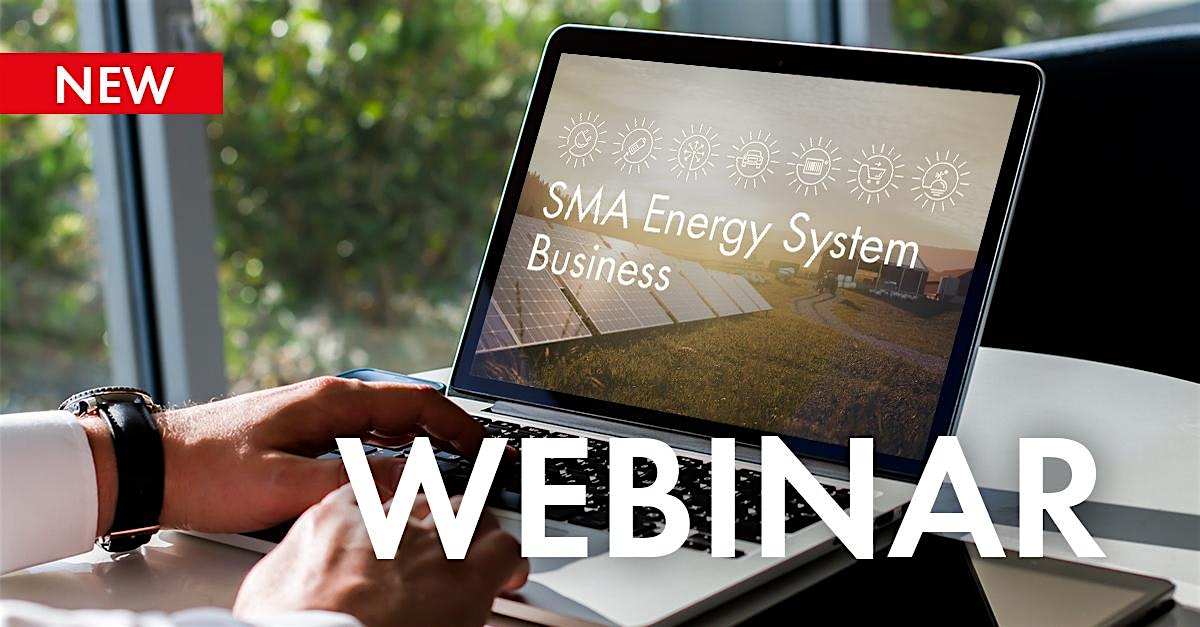 Business systems with storage: Installation/commissioning [Premium webinar]
Business systems with storage: Installation/commissioning [Premium webinar] |25 Apr
PV systems with battery storage are an attractive option to sustainably reduce electricity costs in the business sector. In our premium webinar you learn how to professionally install and commission different systems. Be a solar expert for business solutions and open up new prospects in this field.
The SMA Commercial Storage Solution is ideally suited for an optimization of PV self-consumption and peak load shaving. It provides PV and battery inverters, battery storage and all required communication and measurement technology in a perfectly aligned system package. In a live demonstration we show you how to install, configure and commission this system including remote monitoring.
Content:
Safe handling of inverters, battery storage and PV generators
Basic function and setup of the SMA Commercial Storage Solution
Live demonstration on our training system
Certification for the installation and commissioning of the SMA Energy Storage System TS70
System monitoring via the ennexOS platform
In our premium webinars you can ask questions directly via audio. Our trainers will answer these questions during the training. Benefit from an intensive exchange in a small group and concrete tips and tricks.
Duration:
6 hours, spread over two training days:
10:00 – 15:00 h German time on the first training day, including a 45-minute break
13:00 – 15:00 h on the second training day
Language:
English
Target group:
Installers, solar technicians, technical plant designers, electrically qualified persons
Requirements:
Knowledge of photovoltaics, internet connection and suitable computer (e.g. notebook, tablet) in order to participate via browser or app. We recommend that you have the rights to install software and change system settings on your computer.
You must be an electrically qualified person in order to participate in this premium webinar, since this is mandatory for conducting the tasks trained during the webinar.
You can comfortably attend this webinar from home via your computer or tablet. All you need is:
an up-to-date browser or load the app when joining the webinar
internet connection
speakers/ headphones and microphone (e.g. combined in a headset)
please use a webcam in order to create a personal training atmosphere
You will receive your access data for the webinar in a separate e-mail shortly before the training starts.