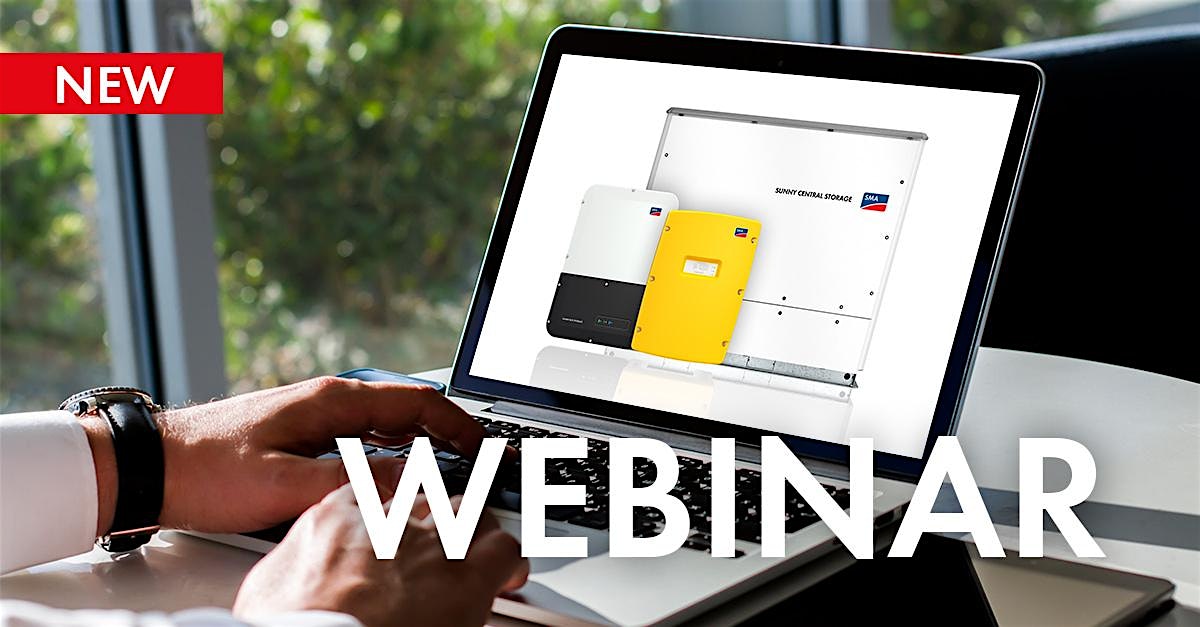 SMA Storage Systems: Flexible Solutions for On-Grid Applications
SMA Storage Systems: Flexible Solutions for On-Grid Applications| 04 Apr
A PV system with an integrated battery-storage system is a contribution to the energy transition. Our storage systems, as a part of our SMA Energy System Home ensures that your customers can use their self-generated solar power around the clock. The goal is to minimize grid-supplied power by using sustainably generated energy, because with every kilowatt hour of solar power that they can use at home, make them requiring less power from their conventional power company. In this webinar we will show you:
Requirements for the use of SMA storage systems
Use cases for the different SMA storage systems
Battery back-up storage systems
Hints on planning SMA Energy Systems
As always, you will get useful tips and tricks and have the option to ask questions via the integrated chat, that we will answer directly during the webinar.
Target group:
Installers, solar technicians, electrically qualified persons, sales professionals
Requirements:
Knowledge of photovoltaics, internet connection and suitable computer (e.g. notebook, tablet) in order to participate via browser or app.
You can comfortably attend this webinar from home via your computer or tablet. All you need is an up-to-date browser, an internet connection and speakers or a headset.
You will receive your access data for the webinar in your registration confirmation e-mail.
Duration:
135 minutes, incl. 15 minutes break
Language:
English