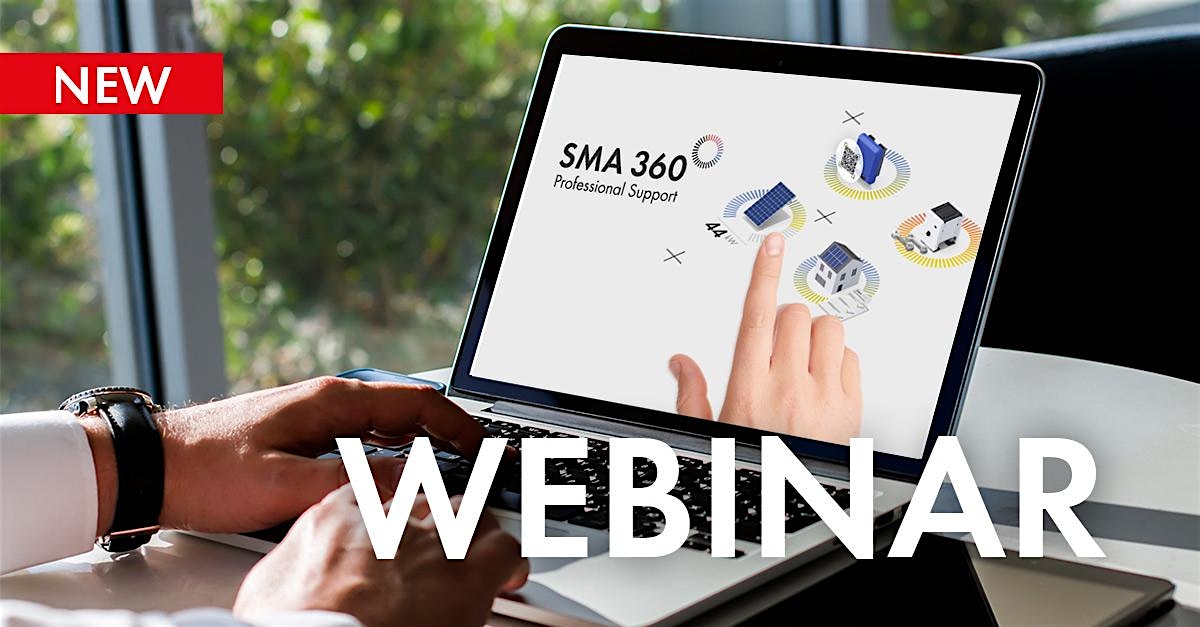 SMA 360° and SMA Energy: Optimal app support for every occasion
SMA 360° and SMA Energy: Optimal app support for every occasion | 27 Sep
All-round support via smartphone: In this webinar we show you the functions of the SMA 360° app for PV professionals and the new SMA Energy App for PV plant owners. Learn about options for a faster design of home and business plants and an easy commissioning of SMA appliances and energy systems.
Learn how the SMA 360° app optimally supports you with step-by-step instructions in case of a fault, so that you can provide your customers with fast and precise service.
For plant owners, the SMA Energy App offers new options of plant visualization including charging functions for e-mobility. The possibilities of this app are presented in the second part of the training.
You can download the SMA 360° app and test it directly in your day-to-day business. All you need is your free Sunny Portal access. And with the SMA Energy app your customers are always up-to-date regarding all the key data of their PV plant.
We are looking forward to answering your questions in our interactive chat, that we will answer directly during the webinar.
Contents:
Presentation of the SMA 360° App for PV professionals
Live demonstration of current app features
Use cases of the SMA 360° app:
How to create a new customer and design a new PV plant via the app?
How to commission devices/ systems of the PV plant with the app?
How to prevent PV plant device or system faults via the app or solve them on-site?
Presentation of the SMA Energy App for PV plant owners
Basic functions of the SMA Energy App
Comfortable visualization and control of e-mobility solutions with the SMA EV Charger
Target group:
Installers, solar technicians, plant designers, electrically qualified persons, service technicians
Prerequisites:
Knowledge of photovoltaics, internet connection and suitable computer (e.g. notebook, tablet) in order to participate via browser or app.
You can comfortably attend this webinar from home via your computer or tablet. All you need is an up-to-date browser, an internet connection and speakers or a headset.
You will receive your access data for the webinar in your registration confirmation e-mail.
Duration:
60 minutes
Language:
English